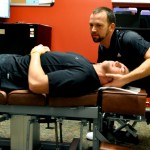 If you are looking for a chiropractor and you are living in Austin, Texas, then you will definitely find an Austin chiropractor. This list will help you with your search:
Carlson Chiropractic
6905 W Gate Blvd Ste A Austin, TX 78745
Massage Envy Central
1000 Easr 41st St #715 Austin, TX 78751
Hess Chiropractic
5524 Bee Cave Ste K-6, Austin TX
Klayman Holistic Chiropractic Clinic
13110 Highway 290 West Suite 200, Austin TX
The Applied Kinesiology Center – Dr. Kieran Kuykendall DC
5608 Parkcrest Dr., Suite 175, Austin, TX
Butera Chiropractic
1803 W 35th St Ste A, Austin, TX
Dr. Bary Chiropractic Acupuncture Austin
9828 Great Hills Trl, Austin, TX
West Lake Family Practice, P.A
5656 Bee Caves Road, Suite E-200, Austin, TX
Triangle Chiropractic
4616 Triangle Ave. Ste. 404, Austin, TX
Therapy Central of Round Rock – South Austin
8700 Manchaca Rd Ste 605, Austin, TX
Austin Spin & Sport – Daniel Bockmann, DC
3410 Far West Blvd #100, Austin, TX

Active Life Chiropractic Clinic
Erik Kukendall – Positive Pressure
205 Wild Basin Rd Ste B West Lake Hills, TX 78746
These are some of the chiropractors in Austin. Today, finding a chiropractor is not difficult anymore. You don't have to open the yellow pages. All you have to do is go online. This article gives you the perfect list that you will need.
Relieve yourself from back, neck and joint pains with the help of a chiropractor. Aside from this, these chiropractors offer more therapies. Doctors are accredited and also have certificates. They are licensed to prove that they are permitted to perform chiropractic services.