Are you experiencing back, neck and joint pains? If you are, then you probably need the services of a chiropractic. If you are in Houston, Texas, you will be surprised to know that there is a long list of chiropractors in your area. This page will help you find the best chiropractor and get rid of the discomfort.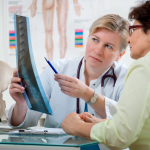 New Life Source Chiropractic
They offer Spinal Decompression Therapy that is FDA-approved and completely painless. They have an advanced multidimensional approach and are very affordable.
Dr. Kress Williams
2415 West Alabama Suite 212 Houston, TX 77098
Greenway Plaza Chiropractic
Considered to be one of the best chiropractors in the Houston area that specializes in chiropractic care and wellness.
Dr. Day Lee Snell
3411 Richmond Ave Suite 100 Houston, TX 77046
Harper Wellness and Rehab Center
Team chiropractor to both Houston Texans National Football Team and Houston Astros Major League Baseball Team.
Dr. Dana Harper
4544 Post Oak Place Dr. Ste. 287 Houston, TX 77027
West U Chiropractic
They offer cold laser, Graston Technique, Acupuncture, Corrective Exercises, Kinesio Taping, Lifestyle advice, Nutritional assessment, Spinal and Postural Screenings, Physiotherapy, as well as Chiropractic manipulation.
Dr. Bobbie Stowe
3811 Law Street Suite B West University Place, TX 77005
Galleria Wellness
They offer Manipulation Under Anesthesia and Spinal Decompression.
Hani Said
4150 Westheimer Ste. 107 Houston, TX 77027
Benjamin Beard Chiropractic
Dr. James Trussell
3815 Reveille St Houston, TX 77087
Dr. Judith Kanzic, D.C, F.A.C.O
7702 Westview Houston, TX 77055
Crown Wellness Center
Dr. Shuvir Bhattacharya MS DC
Dr. Lauren Bhattacharya, D.C.
Rakesh Bhattacharya B.S., D.C
6776 Southwest Frwy Ste 340 Houston, TX 77074
Bellaire Chiropractic Healing Arts
Dr. Beth Ann Thompson-Applegate, D.C
8989 Westheim Suite 300 Houston, TX 77063
Houston Back and Neck Clinic
Dr. Michael Swartztrauber
1240 Blalock Road, Suite 190 Houston, TX 77055
Dr. Kurt Juergens
2600 N. Gessner Suite 140 Houston, TX 77080
Country Place Chiropractic Health & Wellness
Dr. Kathleen Cullinane
1801 Country Place Pkwy. Suite 113 Pearland, TX 77584
Shadow Creek Center for Health and Rehabilitation
Dr. Marc Skaggs
10970 Shadow Creek Parkway #250 Pearland, TX 77584
Now, finding a chiropractor in Houston need not be a problem anymore as you can easily find one in this helpful list. They offer chiropractic services that will fit your needs.