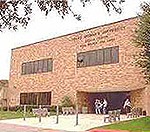 If you are living in Texas and you're looking for physical therapy schools in Texas, then you don't have to worry because there is a long list of schools for physical therapy that you can find in the state. First of all, you should know that in the state of Texas, physical therapists must obtain Licenses from the Executive Council of Physical Therapy and Occupational Therapy Examiners. For you to be able to get your license, you have to complete a bachelor's level accredited program and have at least 60 hours of credits in general education from an accredited institution.
Here is a list of physical therapy schools in Texas:
Angelo State University
2601 West Avenue N ASU Station #10923 San Angelo, Texas 76909
Dr. Scott M. Hasson, PT, EdD, Director
(325) 942-2545
Hardin-Simmons University
Department of Physical Therapy Box 16065 Abilene, TX 79698-6065
Janelle O' Connell, PT, PhD, Program Director
(325) 670-5860
Texas State University – San Marcos
Department of Physical Therapy College of Health Professions
601 University Drive San Marcos, TX 78666
Barbara Sanders, PhD, PT, SCS, Director
(512) 245-8351
Texas Tech University Health Sciences Center
Department Rehabilitation Sciences School of Allied Health Sciences
3601 4th Street Lubbock, TX 79430
Kerry K. Gilber, PT, ScD
806-743-4525
Texas Woman's University at Dallas Presbyterian Campus
School of Physical Therapy
8194 Walnut Hill Lane Dallas, TX 75231-4365
Dr. Venita Lovelace-Chandler, PT, PhD, PCS
(214) 706-2300
University of North Texas Health Science Center (Developing Program)
School of Health Professions Admissions
1000 Montgomery, Room 554 Fort Worth, TX 76107
Clayton Holmes, PT, EdD, MS, ATC
(817) 737-2510 / (817) 737-2003
University of Texas Medical Branct at Galveston
School of Allied Health Sciences Department of Physical Therapy (J28)
301 University Blvd. Galveston, TX 77555-1028
Carolyn Utsey, PT, PhD, Chair and Associate Professor
(409) 772-3068
This is a list of physical therapy schools in Texas and this will serve as your guide as you look for schools in physical therapy. Before applying, it is also important that you have your requirements ready so you won't have to waste so much time on completing it. If you can do it the fastest and easiest way as possible, then do it.