What are the uses for a survival bracelet? There are a lot of survival bracelet uses and you'll be surprised to know about the unusual ones, especially if you're new to this kind of bracelet. In this article you'll learn some of its most common and out of the ordinary functions.
If you ask about survival bracelet uses, you will most likely be answered with "anything". In fact, it really is that. Its use depends on your imagination because you can literally do ANYTHING with it. The bracelet can be used as a shoelace or a thread; helpful if there's an immediate need. You can also use it as lashing for a tarp shelter. By taking out the inner strands of the bracelet, you'll have all the cords that you need to build one. Among other uses of a survival bracelet are for fixing a broken gear strap on your kayak or making an improvised rope for a bear bag. The list goes on.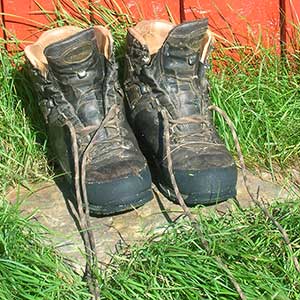 The best thing about a survival bracelet is that you can wear it just like any other accessory. When you need it, you can simply unravel the bracelet. Survival bracelets have even become a part of fashion these days. There are now a lot of designs that you can choose from. There are also several colors available. This is probably enough reason for you to grab more than one. After all, having several survival bracelets increase your capacity to think of better solutions in desperate situations.
In case you didn't know, survival bracelets are usually included in all survival kits today. They are one of the most versatile accessories that you can take to the field. They are lightweight yet super strong and compact. Fun fact: the sheath is braided with 32 strands and the inner strands are made up of 7 two-ply yarns. Survival bracelets are used by both military and ordinary people around the world.
A survival bracelet helps people realize its importance and why they should have it. Did you imagine that a simple cord wrapped around your wrist has the ability to save your life? Sounds unbelievable, but such are the uses of a survival bracelet. If you're doing your research about survival bracelet uses and survival bracelets in general, hopefully, this article has helped you. It's definitely something that you should always have, especially if you take a trip outdoors regularly. You will definitely be happy to know that you are wearing it.