A Tampa chiropractor makes sure that residents in the city are taken good care of when it comes to neck, back and joint pains. There are a lot of chiropractors in the area that one can choose from. Here is a list to help you with your search: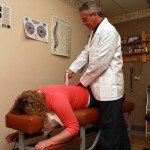 Long Chiropractic and Rehab Center
They offer Interferential Electro Therapy, Ultrasound, Cryotherapy, Intersegmental Traction, Laser Therapy, Superficial Heat, Therapeutic Exercise, AquaMed Dry/Hydrotherapy, Cervical/Lumbar Traction, and Massage therapy.
4282 W. Linebaugh Ave Tampa, FL 33624
(813) 930-6112
The Health and Wellness Clinic of Chiropractic
They offer services like Upper Cervical Chiropractic Care and NuLean Weight Loss Cleanse. You can avail of their online consultation!
Dr. Brad McHenry DC
6921 Pistol Range Road, Suite 102, Tampa FL 33635
(813) 818-7373
Florida Wellness and Rehab
They offer Manipulation Under Anesthesia (MUA), Massage Therapy, Physical Therapy and Rehabilitation and Wellness Services.
Dr. Edward J. Leonard, D.C.
Dr. Holly M. Ridge, D.C
Dr. Tanya Gold, M.D.
101 N. Franklin St. – Suite A Tampa, FL 33602
(813) 229-2225
Chiropractic Care Centre
They offer Power Plate Rapid Rehab, Spinal Decompression, and Auto Injuries.
4247 W. Kennedy Blvd Tampa, FL
(813) 289-5575
Essential Chirocare
They offer Massage, Motion, Physical Therapy and Weight Management.
3715 W Azeele St. Tampa, FL 33609
(813) 253-0711
SF Chiropractic and Rehab Center
They offer Chiropractic Care, Physiotherapy, Exercise rehabilitation, Massage therapy, Nutritional Counseling, Posture Correction, Weight Management, X-rays, NCV and EMG.
4602 N. Armenia Ave. Bldg. D3 Tampa, FL 33603
(813) 350-9112
Ybor City Chiropractic and Hudson Chiropractic & Rehab
They offer Chiropractic care, Corrective Exercises, Lifestyle Advice, Nutritional Counseling, Massage Therapy, and Spinal & Postural Screenings.
1623 4TH Ave. E. #106 Tampa, FL 33605
(813) 248-2900
13740 Old Dixie Highway Hudson, FL 34667 (Hudson office)
(727) 862-1500
Caez Chiropractic
1001 N Macdill Avenue, STE C Tampa, FL 33607
Florida Wellness & rehab
Dr. Eddie Leonard
101 N. Franklin St. – Suite A Tampa, FL 33602