Looking for ultrasound technician schools in Georgia need not be a tedious job for aspiring ultrasound technicians. You will definitely find an accredited ultrasound technician school that will fit your needs and will help you be successful in your chosen career path. In this article, you will find a couple of ultrasound technician schools in Georgia that can help you in your search for schools.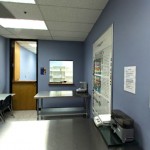 Athens Technical College
Mission: Our purpose is to provide a comprehensive educational program designed to enhance the ability of our students to participate in Georgia's development.
Accrediting Agency: Southern Association of Colleges and Schools, Commission on Colleges
Darton College
Mission: The mission of this College is to contribute to the educational, cultural, economic, and social advancement of the community by providing excellent undergraduate general education and first-rate programs leading to certificate and associate degrees through superior teaching.
Accrediting Agency: Southern Association of Colleges and Schools, Commission on Colleges
Grady Health System Professional Schools
Mission: Grady Health System improves the health of the community by providing quality, comprehensive healthcare in a compassionate, culturally competent, ethical and fiscally responsible manner
Accrediting Agency: Radiology Technology RADTT – Programs for radiation therapists, Radiologic Technology RAD – programs for radiographers
Sanford-Brown Institute
Mission: To meet the needs of adult students and employers by providing quality focused programs of education in Allied Health Care and related fields that prepare students for employment
Accrediting Agency: Accrediting Bureau of Health Education Schools, Accrediting Council for Independent Colleges and Schools